NATIONAL PARKS IN SENEGAL MAY SAVE CHIMPS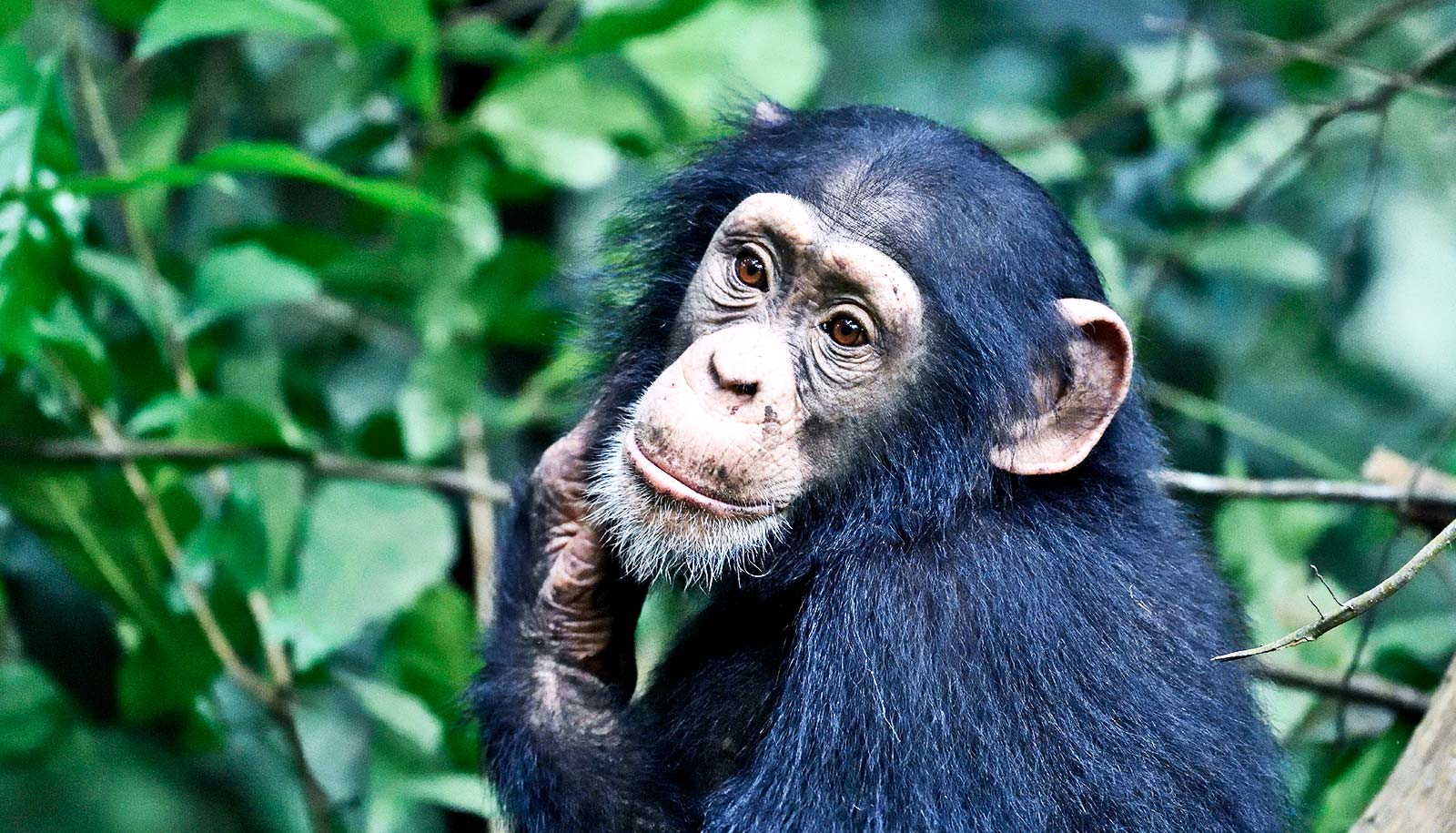 (Credit: Getty Images)
A new study of animal populations inside and outside Senegal,
Niokolo-Koba National Park shows that protecting these areas
from human interaction and development could save chimps and
many other endangered species.
The geographical distribution of West African chimps overlaps almost
perfectly with gold and iron ore deposits, and unfortunately for the chimps,
mining is a key piece of the country's development strategy, says
Stacy Lindshield, a biological anthropologist at Purdue University.
Extractive industries are already improving people's livelihoods and
promoting investment and infrastructure development, and researchers
are trying to find a way to protect Senegal's chimps without surrendering those benefits.
HABITAT LOSS AND HUMANS
The difference in the number of species of carnivores and hooved animals
(known as ungulates), inside and outside the park was stark—14 and 42 percent
higher in the park, respectively. This marks a sharp contrast with what
Lindshield heard on the ground in Senegal: There's nothing in the park;
all the animals are gone.
"There were qualitative and quantitative differences between what people were
telling me and what I was seeing in the park," she says.
"Niokolo-Koba National Park is huge, and the area we study is nestled deeply in the
interior where it's difficult for humans to access. As a consequence, we see a lot of animals there."
'THIS PARK IS NOT A LOST CAUSE'
This metric, known as species evenness,
is a key measure of biodiversity.
The findings of the new study appear in Folia Primatologica.
Researchers from Texas State University, the University of Florida,
the Université Cheikh Anta Diop and Niokolo-Koba National Park contributed
to the research. The National Science Foundation, National Geographic Society,
Leakey Foundation, Rufford Foundation, Primate Conservation Inc.,
Jane Goodall Research Center at the University of Southern California,
Purdue University and Iowa State University contributed to the work.
Source: Purdue University