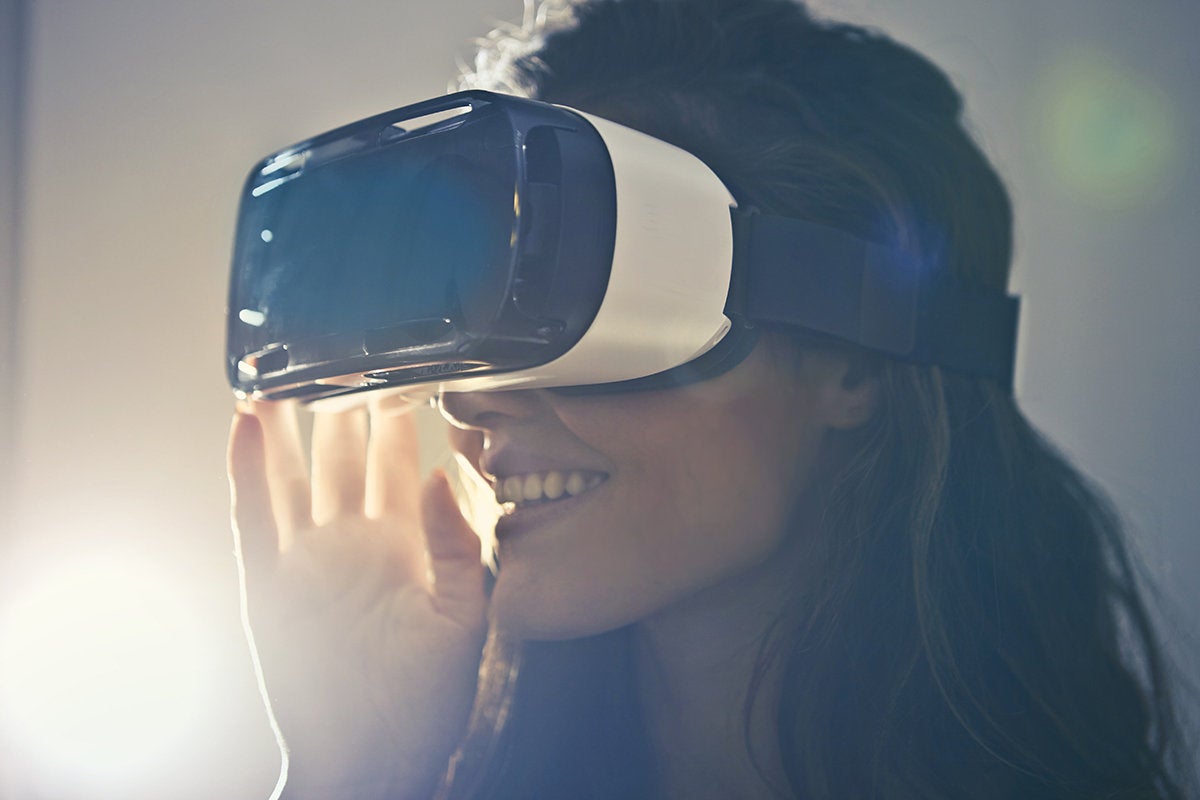 Virtual reality proponents see 5G as part of the answer to a vexing problem: What happens if you want high-resolution VR, but don't have a powerful enough PC to run it?
Meet cloud VR, the next stage in VR's evolution. Rendering the scene on a remote server and then streaming it to a headset eliminates the need for a powerful CPU. But fail to deliver a responsive experience, and users get disoriented and nauseous. A series of demos hosted by AT&T and Ericsson on Monday suggested a number of solutions, all using 5G as a high-speed, low-latency backhaul that proponents think could make cloud VR a future reality.
Eventually, the AR/VR industry even hopes you'll take the technology outside, perhaps fulfilling the promise that Google Glass once offered. But to do so, you'll need a high-bandwidth, low-latency wireless infrastructure. Here again, the 5G industry is volunteering.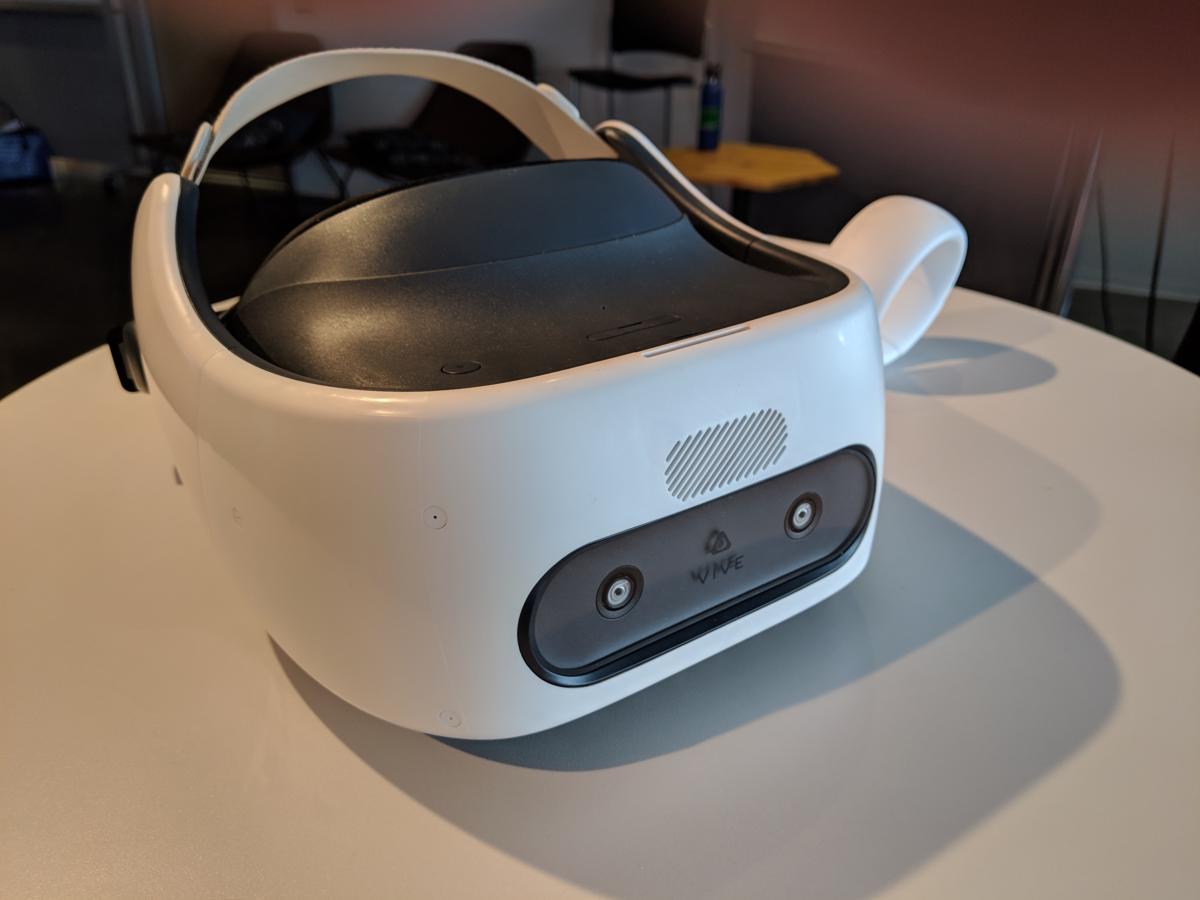 HTC's new Focus Plus standalone VR headset. This model was modified to bypass the built-in Qualcomm Snapdragon processor and stream from a remote server instead.
Cloud VR isn't guaranteed
Though there was a palpable sense of optimism in AT&T's 5G demo room, combining the struggling VR market with the emerging 5G technology is no certainty. Next-generation 5G technology is slowly rolling out, combining both longer-range sub-6GHz wireless and short-range, high-speed millimeter-wave technology under one umbrella.
VR sales are growing, though slowly. Sony Interactive President Shohei Yushida tweeted this week that Sony has sold 4.2 million PlayStation VR units since its launch in 2016. Sales exceeded 1 million units per quarter for the first time in late 2017, according to Canalys. That number trails quarterly PC sales significantly, however, indicating that VR headsets are far from becoming a required PC accessory in the same way a mouse and keyboard are. Even Palmer Luckey, the inventor of the Oculus Rift, wrote in 2018 that "no existing or imminent VR hardware is good enough to go truly mainstream, even at a price of $0.00."
Luckey's conclusion was that VR required an overall better experience—and that's what the companies demonstrating their visions of the future said that they can achieve, on several fronts.